TO AVOID DAMAGE TO JACKETS WATERPROOF --- THE RIGHT TO CLEAN JACKETS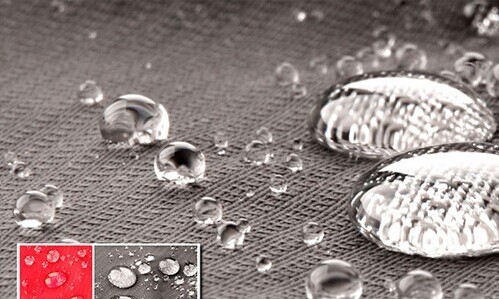 JACKETS ARE FUNCTIONAL CLOTHING WITH WINDPROOF, WATERPROOF, BREATHABLE AND OTHER PROPERTIES, DIFFERENT FROM ORDINARY CLOTHES IN THE WAY OF WASHING, IMPROPER WASHING METHOD WILL SERIOUSLY DAMAGE THE CLOTHES WATERPROOF PERFORMANCE, FROM THE SENSE THAT THE WRONG WAY TO CORRECT THE WRONG WASHING BUY YOU A NEW DRESS.
Local cleaning:
First of all, should pay attention to try not to stain the oil and difficult to clean the material, reduce the number of cleaning to prevent excessive damage to the film. If a part of the clothes contaminated stains, you can local cleaning the sewage, so as not to contaminate the other parts and affect the overall appearance. Recommend the use of universal foam cleaning agent, shake well before use, and then from the stain site of about 20CM position will be evenly sprayed on the clothes surface, waiting for 30 to 50 seconds, with a cotton cloth gently wipe the surface of the stain can be.
Wash the whole clothes:
In the production process, in order to ensure waterproof, breathable, windproof performance, Jackets fabric with a variety of coatings or films, the film will not be natural damage, but too strong external and corrosive substances will damage the film, so Jackets Do not dry cleaning, machine wash, generally only about 40 degrees of water wash (do not use hot water).
First, the clothes completely soaked, and then sponge or cotton cloth directly dipped in the amount of detergent to wipe the surface of clothing, must use neutral detergent (our daily use of shampoo and detergent are neutral), do not use bleach Agent and softener. Just simply rub, and then rinse to the water can be clear.
Use professional clothing cleaning agent Wash:
Nikwax? Tech Wash? Professional clothing cleaning agent for cleaning waterproof breathable fabric clothing, used to Jackets can get better washing effect.
First soak the clothes completely wet and pour 100 ml of cleaning agent (suitable for two pieces of clothing) soak for 10 minutes or so, and then scrub with sponge or cotton cloth, for local stubborn stains can be sponge or cotton cloth dipped in the amount of detergent directly wipe. Tech Wash is a neutral detergent, washing the process do not have to worry about injury to the skin, rinse after washing to clear water
Water repellent:
If you want to make the original waterproof breathable Jackets still maintain the original water repellent effect, but also re-use TX.Direct? Wash-in 【Washing waterproof clothing waterproofing agent】 for maintenance: just wet clothes into the water (no need to dry, you can directly into), and then into the 50 ml TX.Direct (for two pieces of clothing) Soak for 20 minutes, then rinse with cold water to clear water can be.